There is no greater privilege and honor than partnering with you as parents (Eph 6:4, Prov 22:6) to raise up a generation of Jesus loving, overcoming, confident, equipped believers that will change the world as we know it.
FIRST TIME VISITING?
Welcome! Come tour our classrooms and meet the team! We'd love to show you around before service or between services. Let us know you're coming by emailing our Director of City Kids, information provided below!
CONNECTING KIDS TO JESUS
Age appropriate, multi-media curriculum where kids learn about who God is and how He works in the world. This includes exciting activities, scripture memory, crafts, lively music, snacks and probably a little silliness!
SAFE AND SECURE REGISTRATION
Check-In 30 mins before service

City Kids uses a secure check-in system that helps us check in your children quickly and safely. Share any important information (food allergies, etc) when you check in.

You can have confidence in the safety of your children.
RESOURCES FOR PARENTS
We're so excited to further connect with your family! You'll receive weekly communication including updates, age-specific Bible Curriculum for your kids, family resource tools, and encouragement, because, hey, we all need it, right?
GET STARTED
JOINING US FOR THE FIRST TIME?
We are so excited to meet your family! If it's your first time visiting us, we want to make check-in easy by allowing you to register now! Click the button below to begin!
After you park, you will see our friendly greeters at the entrance ready to receive you! Come on inside Look for our City Kids logo in the lobby!
This is where you can check in your child(ren) for kids service. You'll receive a Parent Tag with a barcode. Please bring it with you to check out your child at the end of service
If your child needs you during service you will receive a message via text to the phone number you provide during the check-in process. If for some reason we still don't hear from you, we'll flash the numbers & letters listed on your parent tag on the screens in the Auditorium.
Nursery
Infants will be cared for by our team of nursery teachers. Please send everything your child might need to be comfortable in their classroom. Clearly labeled sippy cups and/or bottles would be greatly appreciated. A name tag will be provided for your child as well as the diaper bag or backpack provided by you. Please refrain from sending your child in with any toys. All parents of infants will be asked to complete a short infant care sheet to better assist the nursery team in the care of your little one.
Toddlers - Preschool
Following check-in, your child will be escorted to their classroom by a City Kids team member. All little ones will get to join a fun, age-appropriate Worship Party experience, complete with songs, crafts, and allergy-friendly snacks. Please encourage your child to leave any stuffies, blankets, or toys at home or in the car for safe keeping. We have plenty of toys for all!
Parents, we ask that you make a "potty stop" with your preschooler prior to checking in.
Nursery, Toddlers, & Preschoolers will not leave our main building at any point during service.
1st - 6th Graders
Following check-in, your child will be escorted to their classroom by a City Kids team member. From there, elementary aged kids will transition with their teachers and a safety team member to Building B for a Worship Party, complete with a live worship experience with our Kids worship team, games, & a ministry moment by one of our [church leadership team members | Elders], Eric Stephens. All children will return to their respective classrooms prior to the end of service.
After service, Parents will check their child out in the main lobby at the door under the "Check-out" sign nearest the main building entrance.
MEET OUR MINISTRY DIRECTOR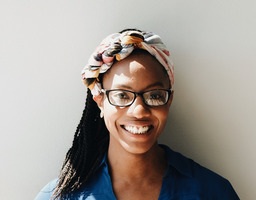 DIRECTOR OF CITY KIDS
Here at City Life, children are of the utmost importance to us because we know they are a gift from God (Psalm 127:3). We also know that raising a family in a big city can sometimes be daunting. Culture is constantly fighting for our children's affections, hearts, and minds through media and every other avenue possible.As parents, it's easy to get overwhelmed and that's why The City Kids Team is here to help!
JOIN OUR COMMUNITY