There is no greater privilege and honor than partnering with you as parents (Eph 6:4, Prov 22:6) to raise up a generation of Jesus loving, overcoming, confident, equipped believers that will change the world as we know it.
FIRST TIME VISITING?
We'd love to show you around! Come tour our classrooms and meet the team. Let us know you're coming!
CONNECTING KIDS TO JESUS
Age appropriate, multi-media curriculum where kids learn about who God is and how He works in the world. This includes exciting activities, scripture memory, crafts, lively music, snacks and probably a little silliness!
SAFE AND SECURE REGISTRATION
Check-In 30 mins before service

City Kids uses a secure check-in system that helps us check in your children quickly and safely. Share any important information (food allergies, etc) when you check in.

You can have confidence in the safety of your children.
RESOURCES FOR PARENTS
We're so excited to further connect with your family! You'll receive weekly communication including updates, age-specific Bible Curriculum for your kids, family resource tools, and encouragement, because, hey, we all need it, right?
GET STARTED
MEET OUR MINISTRY DIRECTOR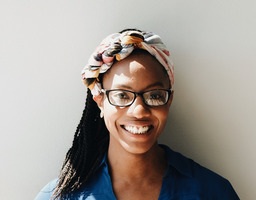 DIRECTOR OF CITY KIDS
Here at City Life, children are of the utmost importance to us because we know they are a gift from God (Psalm 127:3). We also know that raising a family in a big city can sometimes be daunting. Culture is constantly fighting for our children's affections, hearts, and minds through media and every other avenue possible.As parents, it's easy to get overwhelmed and that's why The City Kids Team is here to help!
JOIN OUR COMMUNITY